The hub for teamwork in Microsoft 365.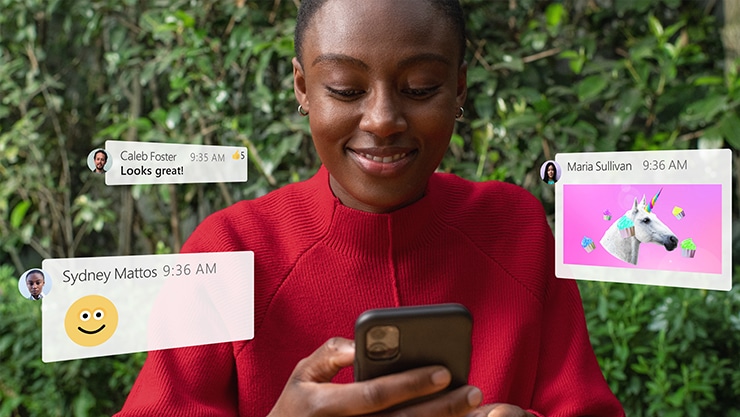 Chat from anywhere
Share your opinion, and your personality. Send gifs, stickers, and emojis in a group chat or in one-to-one messages.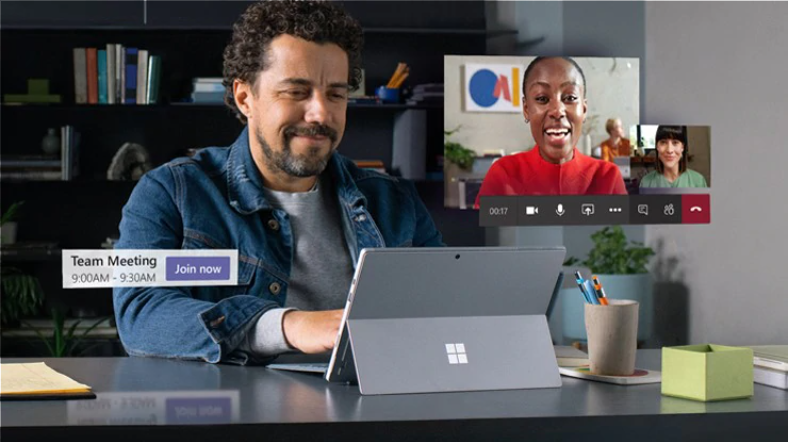 Meet from anywhere
Instantly go from group chat to video conference with the touch of a button. Teams of 10 or 10,000 can meet in one place, no matterwhere they're in.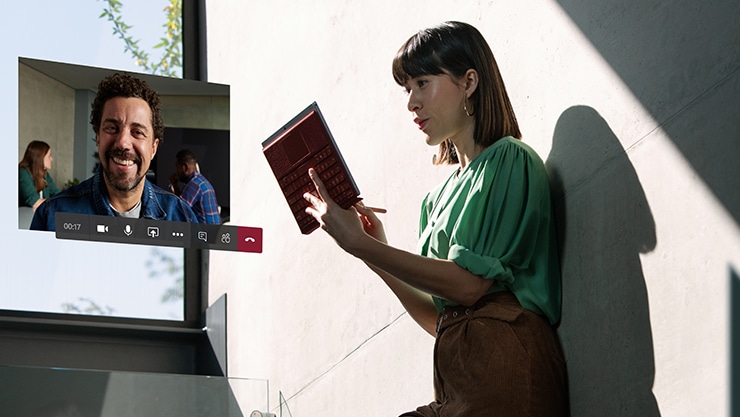 Call from anywhere
Never yell "who just joined?!" ever again. Use Teams calling, Phone System, Calling Plan, or Direct Routing to take the stress out of conference calls.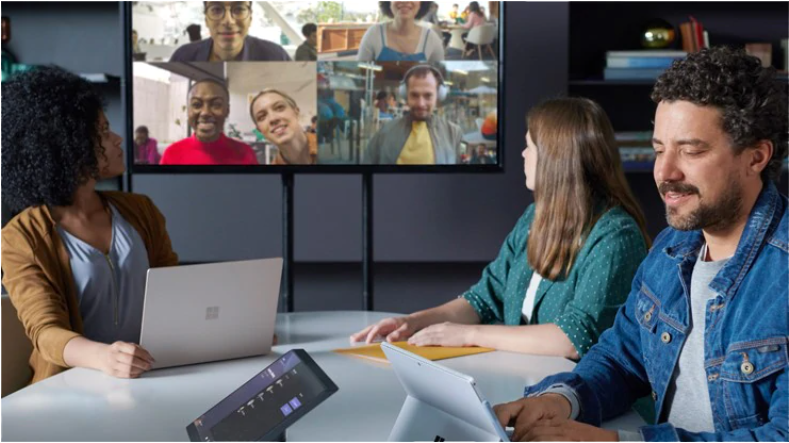 Collaborate from anywhere
Never do that frantic, searching-for-files thing ever again. In Teams you can access, share, and edit Word docs, PowerPoint, and Excel files in real time. Online meetings
Host audio, video, and web conferences with anyone. Get features such as scheduling assistance, meeting note taking, screen sharing, meeting recording, and instant messaging. Live events
Hold any meeting live—large meetings, webinars, company-wide events, and presentations with up to 10,000 attendees inside or outside your organization—with Teams live events. Audio conferencing
Let people join meetings on the go with a global dial-in number or contact each other directly. All they need is a mobile device and Teams. Meeting devices
Start Teams meetings with one-touch join on Microsoft Teams Rooms devices from our certified partners Polycom and Yealink.
Behind the Scenes
Create a bespoke solution with MS Teams as your base.
Call intensive roles can utilise advanced call features via carrier grade services while collaboration roles can work via MS teams – or a combination of the two. Expand the basic calling features included in Teams with call recording, IVR, call-queuing, on-hold music and CRM integration.
Reinvent the meeting life cycle with Microsoft Teams
The meeting life cycle—from scheduling to follow-up can be difficult to manage. Microsoft Teams meeting solution helps automate the full life cycle of meetings and saves you time so you can be focused and empowered to get more done.
Before
Keep everyone in the know
Share your meeting agenda when sending out Teams meeting invites and chat with attendees before meetings.

Invite external guests to join
Schedule a Teams meeting with anyone who has a valid business or consumer email address. They just click the emailed link to join the meeting on a web browser instantly without downloading Teams or any plug-in.

Access previous meeting notes and recordings
Prepare with more context by easily accessing notes and recordings from previous meetings.
During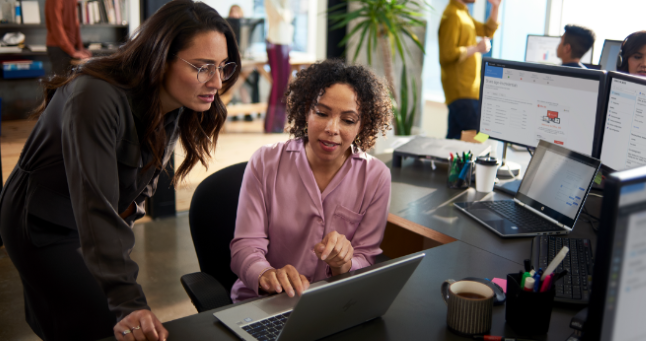 Start meetings quickly with Microsoft Teams Rooms
Start meetings on time with one touch, experience rich HD audio and video, and share content with the room and remote participants easily.

Turn on video to make it more personal
Preset video and audio when joining. Turn on video to better engage remote attendees. Use intelligent, background-blur technology to help focus and minimize distractions.

Share content that's at your fingertips and collaborate
Share your content and collaborate easily during your meeting through seamless integration with Microsoft 365.

Create a recording
Capture audio, video, and screen-sharing activity by recording your Teams meetings. Automatic transcription allows you to play back meetings and search for important discussion items in the transcript.
After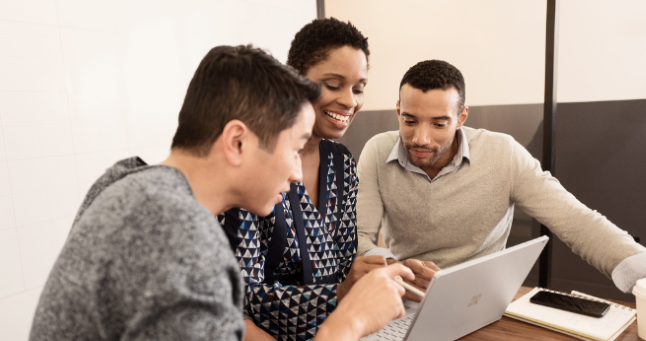 Share meeting recordings and notes
Stay organized by uploading meeting recordings and notes into the same Teams meeting thread to maintain one place of record.

Chat with attendees
Follow up through Teams chat and keep future updates in context.

Schedule your next meeting
Schedule additional meetings quickly with the Teams app or Outlook.
Find out how easy MS-Teams Integration is.
PConnect delivers quality, dependable, scalable solutions.
Get in touch and find out how to best integrate MS Teams.