PConnect provides a 

high-speed peering service provides you with a secure, direct connection to a range of cloud services, all seamlessly integrated into your managed network.



Microsoft Azure ExpressRoute
Microsoft Azure ExpressRoute offers a dedicated private connection between your IT environment and Microsoft Azure and Office 365. ExpressRoute connections bypass the public internet, making it faster and more reliable, with lower latencies and superior privacy and security.
AWS Direct Connect
Amazon Web Services Direct Connect is a peering service that connects your IT infrastructure with AWS through a private network connection. It provides you with improved network performance, reduced operating costs and increased security, through 18 world-class data centres in the United States, Europe, Asia and Australia.
Cloud Hosting
Our cloud hosting service offers exceptional service level guarantees, for complete peace of mind. You won't need to worry about complex configurations and optimisation. Just leave it with our team to design, integrate and optimise your platform, so you can focus on managing the applications that keep your business running smoothly. Our team of experts proactively monitor your cloud hosting to ensure it's completely secure and optimised correctly, so you can make the most of your internet or peering connection.
Cloud Design and Integration
Our team of highly-skilled architects and engineers specialise in designing cloud solutions for enterprise environments. We take the time to understand your business and technical environment, before creating a tailored solution with the right mix of cloud services for your needs.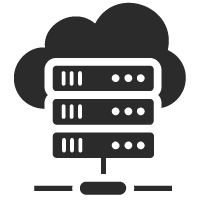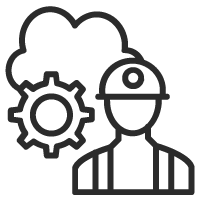 We're proud to partner with the top vendors in the industry, so you get the right solution at a competitive price. We can also work with your existing vendors or conduct a review to ensure you're making the most of your technology. You'll work closely with our technical team right from the start, with one point of contact from design to deployment and beyond.
If you're looking to outsource the day-to-day management of your cloud solution, our Business Internet is a cost-effective solution that frees up your internal resources for other tasks. We'll design a service level agreement that best suits your needs, with the flexibility to ensure you're taking advantage of everything the cloud has to offer. REAL TIME MANAGEMENT

Our real-time management portal offers everything you need to stay on top of your network. You'll enjoy full visibility of your managed environment from a single dashboard, as well as detailed reports on the health and availability of your network. Automated alerts and proactive monitoring by our technical team means you can make informed decisions fast, then get back to work. 24/7 SUPPORT

We're proud to offer a high-speed network with powerful security and full redundancy features, backed by the world's leading technology providers. Our helpdesk is available 24/7 via phone or our online portal where you can log, view and manage tickets. You can also view and manage projects, invoices, contracts and more. It's support made simple.